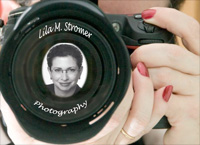 ABOUT ME:
I have always had a passion for photography. My desire for formal training led me to study at the New York Institute of Photography. After successful completion of the program, I began to build my portfolio.
Headshot Photography
Because of my connection to the theater industry, I knew from the start that I wanted to be a headshot photographer. I began my career in theater as a stage manager, later became an actor, and then moved into directing and dramaturgy. As a director, I know how to help actors feel comfortable to do their best work. I know how to gently coach, and I sense when energy is flagging. I love to laugh, which is the best way to feel loose and natural. Headshot sessions are typically scheduled at my location. A typical shoot can last up to three hours.
Pet Photography
My passion for pet photography grew out of my love of animals. As a pet owner and volunteer at Tree House Humane Society, I am deeply aware how important pets are – they are our dear companions and members of our family. We share photos of our pets with friends, and frequently use photos of them as the cover on our holiday cards. We carry photos of our pets in our wallets and on our PDAs.
I am available to come to your home for photos, so that your pets are at their most comfortable. Before scheduling a session, we'll talk about your pet so I can get an impression of the pet's personality. I can offer suggestions to make the session as natural for your pet as possible, as well as ideas to make your home look its best.
Please contact me for rates and a consultation at info@lilastromerphotos.com.